COVID-19 Clinical Trials at the
CWRU

/UH Site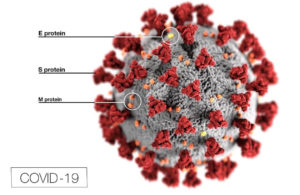 As a clinical research site primarily funded by the NIH's National Institute of Allergies and Infectious Diseases, led for many years by Dr. Anthony Fauci, we were called into service early in the global fight against the SARS-CoV-2 pandemic. Our site has participated in several COVID-19 vaccine and treatment trials since the beginning of the epidemic. These trials are open to both people living with and without HIV.
You will find information about our currently enrolling COVID-19 clinical trials below. If you have any questions, please do not hesitate to contact us.
We do not pressure people into joining clinical trials – that makes for unhappy people and bad research. We understand and respect "No, thank you."
We appreciate the time you are taking to find out more about COVID-19 clinical trials.
Currently Enrolling Trials:
ACTIV-2 Adapt-Out COVID Study www.riseabovecovid.org
Early Infection Pathogenesis (flyer here: EIP flyer 7 21 IRB)
Household Contacts Pathogenesis (flyer here: HHC flyer 8 5 21 IRB)
Before & After Vax Immune Resiliency (flyer here: AIDS426 Immune Function & Resiliency v2)
If you have questions about a specific trial, please feel free to contact us at 216-844-4444 or at [email protected]. Unit staff are also available to give presentations to local groups and to attend health and community events and fairs.