Participant Summary
Click here
 for a printable participant summary.
Title: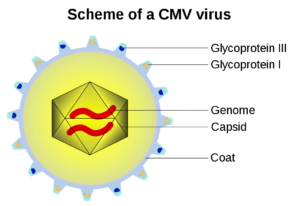 A5355 – Phase II, Double-Blind, Randomized, Placebo-Controlled Trial to Evaluate the Safety and Immunogenicity of a Modified Vaccinia Ankara (MVA)-based anti-Cytomegalovirus (CMV) Vaccine (Triplex®), in Adults with Both Human Immunodeficiency Virus (HIV)-1 and CMV Who Are on Potent Combination ART with Conserved Immune Function
Description:
Clinical trial of anti-CMV vaccine. Cytomegalovirus (CMV) is a very common virus in adults that usually causes few, mild or no symptoms. However, CMV in people with weakened immune systems, such as people with untreated HIV, can cause serious and devastating symptoms. We also know that CMV, even in people with controlled HIV, can cause a burden on the immune system. This burden results in ongoing immune activation and inflammation, contributors to illness and disease.
This trial is for people with both HIV and CMV, ages 18-65, and who are taking anti-HIV medicines and controlling the virus. The trial is looking to see the safety and immune response of an investigational anti-CMV vaccine (Triplex), and whether the vaccine helps reduce immune activation and inflammation.
The trial lasts for about 2 years. Compensation provided.
To find out more and to inquire about enrolling, please contact us at 216-844-4444 or [email protected]
Requirements:
Living with HIV-1 and with cytomegalovirus (CMV).
Be between 18 and 65 years old.
On anti-HIV medications that are controlling your HIV for at least the past year.
Agree to use contraception/birth control methods if capable of becoming pregnant or impregnating someone else.
Exclusion Criteria:
Use of anti-CMV drugs within the past 2 weeks.
Currently have hepatitis B or hepatitis C
Currently have a sexually transmitted infection (such as, gonorrhea, syphilis, or chlamydia)
History of CMV disease and symptoms within the past 12 months.
Receipt of any vaccine (including for COVID-19) within the previous 4 weeks.
Recent serious illness or condition requiring hospitalization.
Breastfeeding or pregnant.
Historic or current evidence of resistance to the study medication or other medications in its class.
Duration of Study:
Participants will be in this study for about two years.
Compensation Provided
NIH study page: clinicaltrials.gov/ct2/show/NCT05099965 
article
article
article