COVID numbers down but immunocompromised still at risk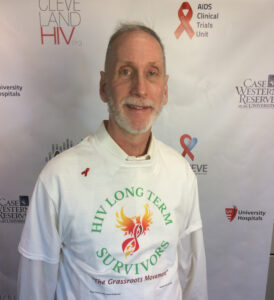 COVID-19 cases are the lowest they have been in Cuyahoga County in months, and many schools and businesses are no longer requiring masks. But for people with compromised immune systems, like Lakewood resident Robert Toth, this is a difficult environment to navigate.
In addition to living with AIDS for 32 years, which has significantly weakened his immune system, Toth previously had a heart attack, stroke, and has kidney disease.
"We know COVID attacks those specific parts of the body… so that puts me at greater risk," Toth said. "So all that said, I am double masking."
Read the full WCPN story here:
www.ideastream.org/news/immunocompromised-are-still-at-risk-as-covid-19-cases-plummet-in-the-cleveland-area