Injectable PrEP highly successful, despite HIV infections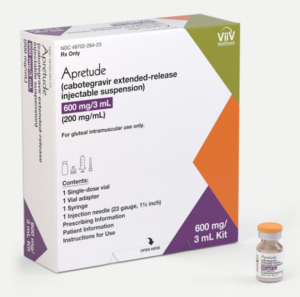 Experts say breakthrough HIV should still remain rare in those receiving ViiV Healthcare's injectable Apretude to prevent infection.
In a large clinical trial assessing Apretude, ViiV Healthcare's recently approved injectable drug, as a form of HIV prevention, seven participants contracted the virus despite receiving their injections on schedule.
The new findings indicate that, just as with those who take daily pills to prevent HIV, breakthrough infections are possible among people receiving Apretude.
Dr. Raphael J. Landovitz, who led the Apretude clinical trial in question, told NBC News that he expects such cases of PrEP failure to remain what he characterized as rare, regardless of which form of preventive antiretroviral medication people at risk of HIV receive.
Apretude is nevertheless so efficacious, Landovitz said, that the drug has "the potential to end the HIV epidemic, particularly for people who are challenged with taking oral PrEP."
Full article here.