The Case Western Reserve University / University Hospitals Clinical Trials Unit (Case CTU) consists of three highly productive clinical research sites: Case/UHC, the University of Cincinnati CRS, in Cincinnati, Ohio and the Joint Clinical Research Center (JCRC) in Kampala, Uganda.
Each site is a top-performing AIDS Clinical Trials Group (ACTG) treatment trial site with excellent accruals, outstanding performance evaluations and major roles in the leadership of the ACTG and its scientific productivity. A key theme of the Case CTU is the close link of our clinical research portfolio with our institutions' basic and translational research programs. Led by faculty who are national and international leaders in their fields, all three sites are making substantive contributions in numerous research areas.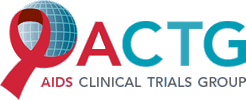 The Case/UHC Site is also an active and productive member of the Microbicide Trials Network (MTN), the HIV Vaccine Trials Network (HVTN), and has conducted clinical trials with the HIV Prevention Trials Network (HPTN).