Has the pandemic moved into the endemic phase?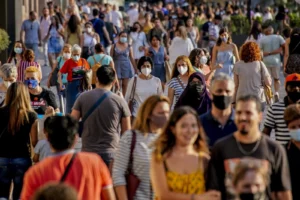 from NPR's Goats and Soda
It's been two years since the World Health Organization, on March 11, 2020, officially declared a global pandemic.
Since then, we're all become too familiar with the word pandemic — and sister terms such as epidemic and outbreak.
"But now we're starting to hear the word 'endemic,' " says epidemiology professor Charlotte Baker at Virginia Tech — in reference to a new stage for SARS-CoV-2.
So should we be looking forward to that?
Full article here.