CWRU/UH Site Enrolls for COVID-19 Prevention Vaccine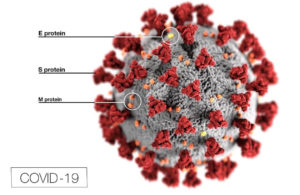 One of the sites for the federal Operation Warp Speed COVID-19 prevention vaccine studies is our Clinical Trials Unit in Cleveland, overseen by the newly formed Coronavirus Prevention Network. We expect to open the AstraZeneca vaccine study (CoVPN3002/AZD1222) soon and begin enrolling adults at significant risk of SARS-CoV-2 infection (risk factors such as age, health status, congregant living, work environment). This vaccine candidate has also been referred to as the Oxford vaccine, as it was developed by AZ in collaboration with the University of Oxford (England).
To hear more about this upcoming study, please contact us at 216-844-4444 or [email protected]. We look forward to talking with you.
NIH press release here.
AstraZeneca press release here.